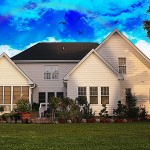 If something were to happen to damage your home or someone were to be injured on your property, did you know that you could be financially responsible for damages to both your home and a guest in your home?
Home insurance can cover a plethora of pitfalls. You'll want to make sure that you have the right insurance coverage in place to protect your main home and any separate structures; to protect you from liability and medical payments; and to protect you in the event that your home is no longer livable. Over 60% of homes are underinsured, let's make sure you're not one of them.
What Coverages Do I Need?
Types of coverages can range from dwelling, separate structures, personal property, loss of use, personal liability, guest medical, and that's not all.  As you can see there are many options, and Purwin Insurance can help identify the coverages that pertain to your home and situation.
Contact us to see how Purwin Insurance can help get you insured.