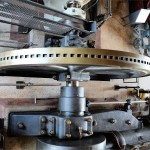 You trust that everyone is doing what they are supposed to be doing and that they are doing it safely. However, there are times when an accident can occur,  an employee may slip and fall, or a piece of equipment malfunctions. This is Workers' Compensations Insurance comes in.
Should an employee require medical attention due to an accident in the workplace, having Workers' Compensation insurance in place can save you debilitating financial burdens. Get your valuable assets – your employees – back to work as soon as possible by making sure your coverage is intact.
Contact Purwin Insurance today to see why our workers' compensation insurance policies are the best policies on the market.