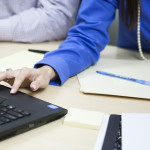 As soon as you open your doors, you are open to liability. Claims from customers, vendors, independent contractors and any other visitors to your place of business or users of your products and services could result in costly lawsuits.
Liability Insurance provides coverage in cases of unintentional accidents or injuries in which you, your employees, or your customers are involved.
The most common types of liability coverages include:
Premises and operations
Products and completed operations
Employment practices
Directors and officers insurance
Professional liability
Want to learn more about Business Liability Insurance? Contact us today.