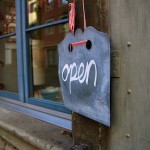 Say you own a Candy Store. On any given day your candies may melt in a fire, be stolen along with your cash register, be drenched by a burst water main, roll down a hill after an earthquake…you get our drift here.
A business owner's policy, or BOP, combines business property and general liability insurance in one policy and is designed for smaller businesses.
Let's talk about how we can help protect your business under one package.
Contact us today for more information.